–
By Bryan Dance Floor
Since 2019, great artists in the world of pop, dance and electronic music worldwide have been releasing songs in styles from past decades – more specifically from the 70s, 80s and 90s – or using samples of songs from those same decades in their current productions. Is this nostalgic wave a sign that the music of the decade of 2020 will have as a keynote this return to the past?
Below is a list of eleven songs that prove that the music of the past is at the top of today's music:
–
The Weeknd – Blinding Lights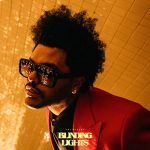 Release: November 29, 2019.
Genre/Style: Synthwave, Synth-pop, Electropop.
Influences: 80's synth-pop.
Notes: Second single form the album "After Hours". / Since it was released, "Blinding Lights" has been closely associated and compared on the internet to the 80's classic "Take On Me" (check it here), by the band A-ha.
Dua Lipa – Don't Start Now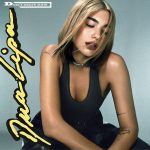 Release: October 31, 2019.
Genre/Style: Nu-disco, Disco, Dance-pop.
Influences: 70's and 80's Disco Music.
Notes: First single from the album "Future Nostalgia". This work was created with the idea of being a "nostalgic" pop album and disco music, with the influence of dance-pop and electronic music. / Nu-disco is a 21st century style of dance music with the influence and characteristics of disco music from the 70s and 80s.
Dua Lipa – Physical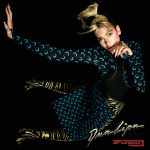 Release: January 31, 2020.
Genre/Style: Synth-pop.
Influences: 80's pop and synthpop.
Notes: Second single from the album "Future Nostalgia". / This time the musical influence pulled more towards pop and synth-pop from the 80's, interpolating lyrics from the 1981 single of the same name by Olivia Newton-John (check it here).
Daddy Yankee Feat. Snow – Con Calma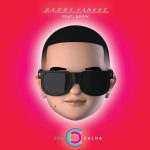 Release: January 24, 2019.
Genre/Style: Reggaeton, Dancehall.
Influences/Samples: "Informer " by Snow (1992).
Notes: Speaking about this work in an interview, the rapper declared that "you got to give honor to a classic in order to make a new version of it".
Black Eyed Peas, J Balvin – RITMO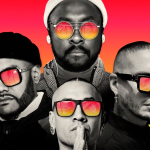 Release: October 11, 2019.
Genre/Style: Hip Hop, Dance-pop, Reggaeton.
Influences/Samples: "The Rhythm Of The Night" by Corona (1993-1994).
Notes: "RITMO" served as a lead single for the soundtrack of the film Bad Boys For Life (2020). / The original vocals of "The Rhythm of the Night" were used in the song. / "I wanted to reimagine 'Rhythm of the Night' by Corona and give it a minimal, futurist, afro-fused reggaeton vibe", Black Eyed Peas' will.i.am said in a press release. / The song debuted at number 100 on the US Billboard Hot 100 and has since peaked at number 26 and stayed on the charts for 20 weeks so far, becoming the Black Eyed Peas' first Hot 100 entry since 2011. / Until February 2020 the song could still be seen at the top of several Billboard charts, such as Dance / Electronic Songs and Latin Songs.
Static & Ben El, Pitbull – Further Up (Na, Na, Na, Na, Na)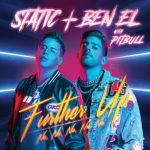 Release: January 10, 2020.
Genre/Style: Dance-pop, Hip Hop, Reggaeton.
Influences/Samples: "Here Comes The Hotstepper" by Ini Kamoze (1994).
Notes: At the end of February, a second version entitled " Subelo " with verses in Spanish, aimed at the Latin market, featuring Puerto Rican singer Chesca.
Shakira, Anuel AA – Me Gusta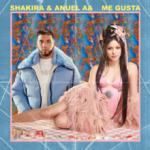 Release: January 13, 2020.
Genre/Style: Reggaeton.
Influences/Samples: "Sweat (A La La La La Long)" by Inner Circle (1992). (Check it here)
Bruno Martini, Avian Grays, TRIXL Feat. Mayra – Save Me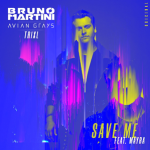 Release: February 07, 2020.
Genre/Style: Dance, Electronic
Influences/Samples: "Better Off Alone" by Alice Deejay (1999).
Notes: Bruno Martini is an internationally known Brazilian musician, DJ and producer from São Paulo (SP). / Reaching prominence in Brazil, "Save Me" is one of the biggest dance hits of the moment in the country.
Purple Disco Machine – In My Arms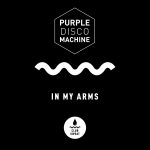 Release: February 6, 2020.
Genre/Style: Nu-disco, House.
Influences/Samples: 70's and 80's Disco and Funk.
Notes: German producer Tino Piontek, known as Purple Disco Machine, has already produced remixes for big names in world music. In fact, recently he stood out for the remix he produced for "Don't Start Now", by Dua Lipa – version released in December 2019, one month after the original.
Calvin Harris x Love Regenerator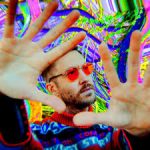 Scottish DJ, producer, singer and songwriter Calvin Harris needs no introduction. But his new project Love Regenerator needs it, since more than one project, this is the new nickname or code name that the musician has been using since January 2020 in his new works. As of mid-April, when this article is being published, Calvin Harris has released four EPs as Love Regenerator, each including two different songs. And what is the reason for a new name for these new works? Precisely because they are completely different works from the works for which he became known, that is, with a completely different musical orientation and influence. "I wanted to rediscover the way I originally started producing music 22 years ago," explained the DJ in a press release. "Early raves, breaks, techno and house, the music that I was obsessed with when I was growing up. I did everything I could to make the songs look like they came from a 1991 time capsule. All synths and sounds used are from that period. " Ready to embark on that time capsule with Calvin Harris and Love Regenerator? Check out "The Power of Love II" from the project's second EP, released in February. The song includes a sample from a hit by American group Deee-Lite: "Power of Love", released in 1990.
David Guetta x Jack Back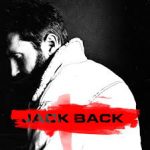 And Calvin Harris is not the only global top producer DJ who is going back to his roots and using a pseudonym for that. David Guetta is doing the same thing, and in his case the name chosen for the project is Jack Back. In fact, it was in 2012 that Jack Back's first track appeared, at the same time that a new label called Jack Back Records was also created. But for six years it was just that. Then, in 2018, on his last album, "7", Guetta included a mixed set of 13 songs from the Jack Back project. "When I started, it was all about club music, and then my type of club music became the new pop," explained the French artist in an interview. "A lot of people started doing exactly the same thing – a festival where you had six hours of the same 128 BPM song in F minor. It was crazy how EDM became more formatted than pop music. (…) so you have the choice between EDM, which sounds like five years ago, or playing underground, which doesn't have the impact". What Guetta now believes to fill that gap is the work he is making with Danish friend Morten and, to a lesser extent, his Jack Back project. "It's influenced by the UK rave scene," he says. "At first I wondered how it would work with only me pushing this sound, but then Calvin Harris started doing this too with his Love Regenerator project, so now I think, together, we can shift the needle." David Guetta's last single as Jack Back, released on March 20, 2020, is called "Superstar DJ", which is a revamped version of the Chemical Brothers 1999 classic "Hey Boy Hey Girl".
–
–
–