Entra no ar um novo site essencial para os amantes da dance music e da música eletrônica, em todas as suas vertentes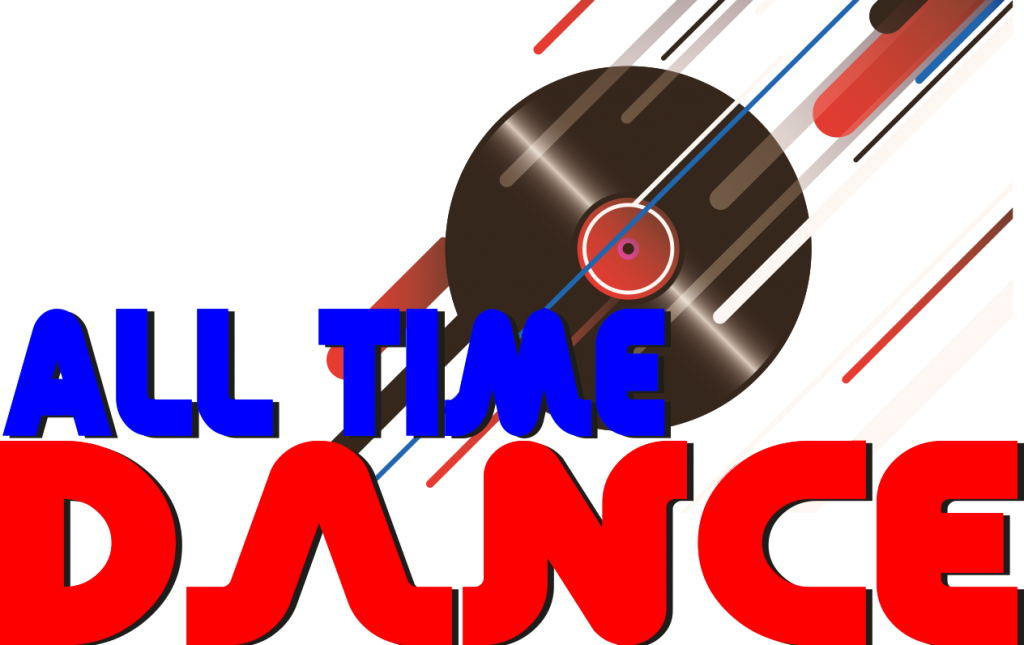 Por Bryan Dance Floor
O dia 30 de janeiro de 2020 marca a estreia do All Time Dance. E o fato deste site ter entrado no ar nesta data não foi por acaso. O início de 2020 marca o fim da década de 2010 e o início de uma nova década. E tendo em vista que a disco music começou a dar seus primeiros passos no início da década de 1970, então podemos considerar que neste ano de 2020 estamos completando cinco décadas de dance music (ou 50 anos, se preferir). Como o próprio nome "All Time Dance" sugere, este site tem como objetivo fazer um histórico da música Dance de "todos os tempos", celebrando as suas cinco décadas de existência e sucesso e apoiando sua permanência e popularidade pelas próximas décadas. Em outras palavras, a ideia é fazer um registro e uma retrospectiva da dance music, como um todo, nos últimos 50 anos (1970 a 2019), elegendo os melhores artistas e produções da história dentro deste gênero e de seus subgêneros; e continuar a acompanhar as novidades e a evolução da música que domina as pistas de danças no Brasil e no mundo, inspirando artistas, DJs e produtores para novos trabalhos no futuro.
Mas, para início de conversa, o que é "dance music"? E quando este tipo de música surgiu exatamente? Bem, se quisermos ser literais, música dance pode ser considerada como toda e qualquer música com a qual podemos dançar, ou feita para as pessoas dançarem. Tomando como exemplo a evolução cultural e musical nos Estados Unidos (o que, é claro, se refletiu em diversos outros países do mundo, incluindo o Brasil), nos anos 1920, era muito comum as pessoas saírem à noite para dançar foxtrot, uma dança associada ao Jazz. Nas décadas de 1930 e 1940, o Swing também tornou-se muito popular. Na década de 1950, veio o Rock and Roll. No começo dos anos 60, a dança Twist virou um fenômeno — não só na América do Norte, mas também na América Latina –; e mais para o fim da década de 60, tivemos a ascenção do Soul, do Funk e do R&B. E finalmente no começo dos anos 1970, surgiu a Disco Music, que se tornou a música dançante de maior sucesso entre o público. O fenômeno disco se estendeu por toda a década de 70 e começo dos anos 80, sendo que já no fim dos anos 70, a música dance eletrônica — electronic dance music – estava começando a se desenvolver.
E é neste ponto que a nossa história começa, já que a chamada dance music, da nossa era moderna, surgiu justamente a partir da música eletrônica e da disco music. E já a disco music, é importante destacar, foi uma derivação da Soul Music e do Funk (por favor, não confundir com o funk brasileiro/carioca!), dois estilos de música negra que prezavam exatamente pelo ritmo. O termo "disco" surgiu como uma abreviação de discotèque, uma palavra francesa que se tornou popular em inglês também desde a década de 1950, como um sinônimo do que eles chamam por lá de "nightclub". No Brasil, a palavra francesa também se popularizou com o nome de "discoteca". Mais tarde se tornaram mais comum os termos "danceteria", "boate" e "casa noturna". E hoje em dia, chamam de "balada" mesmo. Mas, enfim, resumindo, Disco seria então um termo que surgiu para denominar a música que tocava nas "discotecas" e/ou que eram tocadas por DJs. Alguns dos artistas e grupos que mais se destacaram com a disco music foram: Bee Gees, ABBA, Michael Jackson e Donna Summer.
Falando em Donna Summer, a prova de que nessa época o mundo presenciava o nascimento de um novo gênero musical (diferente de todo e qualquer outro tipo de música feito para as pessoas dançarem), é que em julho de 1977 foi lançada aquela que passaria a ser considerada como a primeira música dance de todos os tempos (ou a primeira música dance eletrônica): "I Feel Love" [ouça aqui], uma parceria da cantora norte-americana com o produtor italiano Giorgio Moroder e com o produtor inglês Pete Bellotte. A faixa foi gravada com acompanhamento inteiramente feito por sintetizadores, o que gerou um novo estilo dentro do disco, influenciou o desenvolvimento do techno, e o principal: deu origem ao gênero musical dance, que podemos utilizar para englobar diversas vertentes da música eletrônica, da música pop e da própria disco music.
Para termos uma noção histórica e temporal mais exata de quando e como ocorreu a evolução e transição da disco music para a chamada e conhecida dance music, podemos usar como referência a conceituada parada dance da Billboard, a revista norte-americana. O chart que hoje atende pelo nome de Dance Club Songs e apresenta o ranking das músicas mais populares nas discotecas dos Estados Unidos, já teve diversos nomes e formatos anteriormente. A primeiríssima parada disco da Billboard foi publicada no dia 26 de outubro de 1974 com o nome de "Disco Action", e apresentava apenas as 10 músicas mais populares em Nova Iorque. O primeiro ranking nacional foi publicado no dia 28 de agosto de 1976, com um total de 30 posições. Em 27 de março de 1982 veio a mudança mais significativa, até então, na parada, quando foi incluída a palavra "dance", passando a se chamar "Dance/Disco Top 80". Outras mudanças superficiais continuaram a ocorrer no nome da parada dance da Billboard durante os anos seguintes, até que em 19 de setembro de 1987, o termo "Disco" foi retirado. Neste momento, o chart passou a se chamar "Hot Dance Club Play". Podemos, então, considerar o ano de 1987 como o ano oficial da morte da disco music.
Em 1989, o cantor britânico David Bowie revelou que o produtor Brian Eno, com quem estava gravando um álbum no fim dos anos 70, percebeu de imediato o impacto que "I Feel Love" teria no mundo da música e definiu a música como "o som do futuro". Bem, ele estava certo! E aqui estamos nós no futuro, fazendo uma retrospectiva de um passado iniciado na década de 1970, quando a palavra "disco" passou a ser sinônimo de "dance music", dando início a um gênero musical que encerra um ciclo de 50 anos neste começo de 2020.
E é por isso que o carro-chefe do site a partir de sua estreia é o All Time Dance Awards, uma super votação com participação do público e de um júri técnico especializado, que irá eleger o melhor da música dance de todos os tempos. E como se trata de um site brasileiro — criado por dois brasileiros (Bryan Ferreira e Kradyn Junior) –, teremos também categorias direcionadas aos artistas e produções nacionais no âmbito da dance music (no sentido amplo da palavra) e da música eletrônica.
Tanto no All Time Dance Awards quanto no próprio site como um todo, o público poderá encontrar a maior variedade possível de estilos musicais que podem se enquadrar nos gêneros dance music e música eletrônica: disco, house, new wave, synthpop, dance-pop, freestyle, funk melody, R&B, hip hop, electro, techno, trance, drum and bass, dubstep, reggaeton, etc. Como diferencial em relação a outros sites similares, a nossa ideia é proporcionar uma maior facilidade de pesquisa para os usuários, de forma que o público possa encontrar e relembrar de forma simples e rápida os maiores sucessos de cada ano ou década, ao mesmo tempo em que também se informa sobre cada hit e cada artista. Ou seja, aqui nesse espaço o internauta será capaz de fazer uma verdadeira viagem musical e dançante no tempo. Por este e outros motivos, o All Time Dance é um site absolutamente essencial para os amantes e profissionais da música dance/eletrônica, em todas as suas vertentes.
Seja bem-vindo, divirta-se e, é claro, nunca pare de dançar!