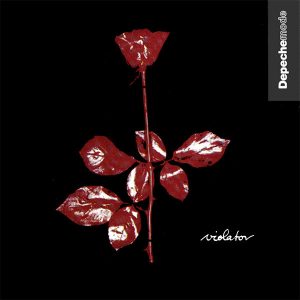 Domingo, 01 de novembro de 2020.
por Bryan Ferreira
Durante toda a década de 80, o synthpop — originalmente chamado de technopop — foi um dos estilos que mais frequentaram as pistas de dança em todo o mundo. E o ano de 1990, que pode ser considerado o primeiro ano da década seguinte ou último ano da década de 80 (dependendo do método que se está usando para a conta), ainda teve reflexos deste estrondoso fenômeno musical que marcou toda uma geração.
Quatro bandas de synthpop que fizeram muito sucesso nos anos 80 lançaram álbuns novos em 1990, que se tornariam clássicos no futuro e que ajudaram a manter o estilo musical em alta no começo dos anos 90.
Neste ano de 1990, o estilo já apresentava algumas mudanças em sua sonoridade, mas ainda muito parecido com o que se ouviu durante toda a década de 80. Podemos dizer até que esse foi o último ano de vida do synthpop oitentista na forma que o conhecemos, tanto no sentido de sonoridade quanto no sentido de popularidade. Depois disso, o cenário musical mudou completamente e a grande maioria das bandas desse estilo foram perdendo cada vez mais relevância e popularidade. E as que continuaram e sobreviveram começaram a partir daí a apresentar uma mudança muito mais profunda na sonoridade, não se atendo mais àquele som que se tornou característico nos anos 80.
Então, vamos conferir abaixo (em ordem de lançamento) estes quatro álbuns clássicos que marcaram os últimos momentos de sucesso e popularidade do synthpop e que completaram 30 anos neste ano de 2020.
–
Violator (Depeche Mode)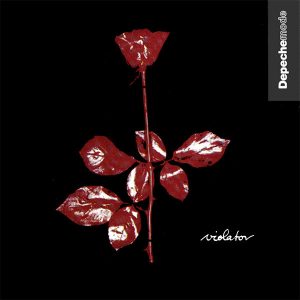 Lançamento: 19 de março de 1990.
Sétimo álbum de estúdio da banda inglesa Depeche Mode, "Violator" apresenta os hits "Personal Jesus", "Enjoy The Silence, "Policy Of Truth" e "World In My Eyes". O trabalho alcançou o número 2 no Reino Unido e o número 7 nos Estados Unidos. Foi o primeiro disco do grupo a vender 1 milhão de cópias nos EUA. Um sinal do aumento de popularidade do Depeche Mode na época do lançamento de "Violator" foi um evento de autógrafos em uma loja de discos, em Los Angeles, que deveria atrair apenas alguns milhares de fãs, acabou atraindo cerca de 17.000. A banda foi forçada a se retirar do local por questões de segurança, e sua saída precoce quase causou um tumulto.
–
Romantic? (The Human League)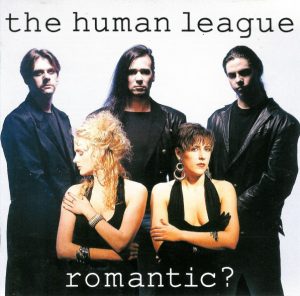 Lançamento: 17 de setembro de 1990.
Formado em 1977, o Human League é um dos grupos pioneiros do synthpop. E tendo atingido o auge do seu sucesso já no começo dos anos 80, a banda inglesa já apresentava um declínio de popularidade na época do lançamento deste seu sexto álbum de estúdio em 1990 — e último lançado em parceria com a Virgin Records. No entanto, o trabalho apresentou um hit significativo, que é considerado por muitos como uma das melhores músicas da carreira do grupo. A faixa é "Heart Like A Wheel", que atingiu número 29 na parada inglesa e número 32 na parada americana. O álbum em si atingiu o número 24 no Reino Unido.
–
Hack (Information Society)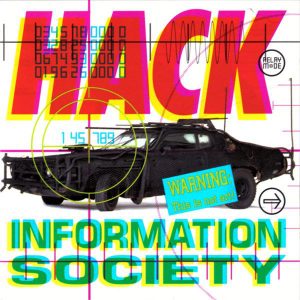 Lançamento: 16 de outubro de 1990.
Apesar de ter sido formado em 1982, o grupo americano Information Society apareceu na última leva de bandas de synthpop, no final dos anos 80. "Hack", o segundo álbum de estúdio da banda lançado por uma grande gravadora, vendeu bem, mas não superou os números do primeiro álbum, lançado em 1988. Foi, inclusive, um sucesso muito maior no Brasil, onde na época desse disco a banda viveu o auge de sua popularidade no país. Além de o álbum ter sido lançado quase que ao mesmo tempo com o surgimento da MTV Brasil, três meses depois, em janeiro de 1991, o InSoc fez um dos shows mais marcantes do Rock in Rio 2. E em agosto do mesmo ano, o grupo retornou ao Brasil para a maior turnê que uma banda internacional já fez pelo país, se apresentando em estádios lotados. Os hits deste disco foram: "Think", "How Long", "Come With Me" e "Slipping Away". O primeiro single, "Think" (mais informações aqui), alcançou o número 28 na parada americana.
–
Behaviour (Pet Shop Boys)
Lançamento: 22 de outubro de 1990.
Formada em 1981, a dupla inglesa Pet Shop Boys já tinha experimentado muito sucesso desde 1985. Para a produção de "Behaviour", seu quarto álbum de estúdio, Neil Tennant e Chris Lowe estavam insatisfeitos com os sintetizadores digitais disponíveis, e queriam usar sintetizadores analógicos. Assim a escolha de Harold Faltermeyer para produtor acabou sendo melhor do que eles esperavam, pois por acaso ele era um especialista em equipamento analógico. O resultado foi um álbum dos Pet Shop Boys diferente do álbum anterior, "Introspective", e do álbum seguinte, "Very". "Behaviour" atingiu o número 2 no Reino Unido e número 45 nos EUA. Os singles extraídos do trabalho foram: "So Hard", "Being Boring", "How Can You Expect To Be Taken Seriously?" e "Jealousy". O vocalista Neil Tennant afirmou que o álbum foi inspirado pelo álbum "Violator", do outro grupo de synth-pop Depeche Mode, lançado no mesmo ano. Bem, o resultado disso tudo você já sabe: tanto "Violator" quanto "Behaviour" se tornaram álbuns clássicos de synthpop de 1990.
–
–