Original version from 1983 and remix version from 1988.
–
[ENGLISH] New Order's integration of post-punk with electronic and dance music made them one of the most acclaimed and influential bands of the 1980s. Their 1983 hit "Blue Monday" became the best-selling 12-inch single of all time and a popular club track. In addition to the original 1983 version, the song was remixed by the band twice, in 1988 and 1995.
[PORTUGUÊS] A mistura do pós-punk com a música eletrônica e dance do New Order os tornou uma das bandas mais aclamadas e influentes da década de 1980. O sucesso de 1983, "Blue Monday", se tornou o single de 12 polegadas mais vendido de todos os tempos e uma faixa popular de clubes. Além da versão original de 1983, a música foi remixada pela banda duas vezes, em 1988 e 1995.
–
Artist: New Order
Song: Blue Monday
Release: March 7, 1983 | Remix: 1988
Album: Power, Corruption & Lies [May 1983]
Genre/Style: Synthpop, Alternative Dance, Hi-NRG
BPM: 130
Country: UK (Reino Unido)
Label: Factory
Songwriter: Gillian Gilbert, Peter Hook, Stephen Morris, Bernard Sumner
Producer: New Order | Remix 1988: John Potoker, Quincy Jones
UK Singles: 9 (1983 Version) | 3 (1988 Version)
Billboard Hot 100: 68 (1988 Version)
Billboard Hot Dance Club Play: 5 (1983 Version) | 1 (1988 Version)
Main Version(s): Blue Monday (1983) / Blue Monday 1988 (Remix) / Blue Monday-95 (Remix)
Importance/Influence (0/5): ***** 5
–
–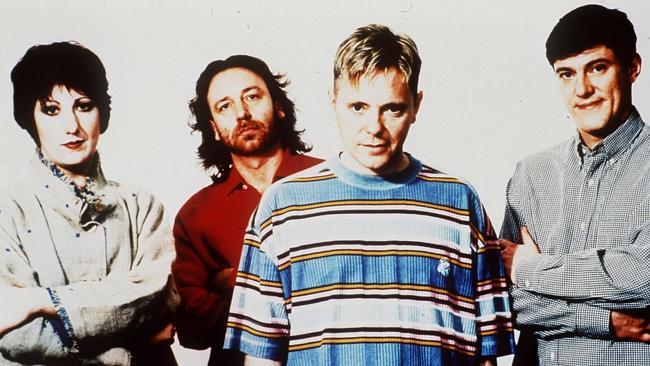 New Order
-]